Welcome to Duanes Hardware.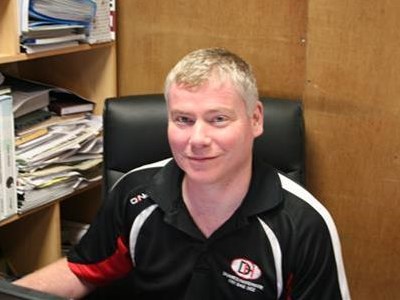 Sean Duane - Hardware Manager
Duanes Hardware is located in the heart of Kiltullagh. We are a family owned and run business established since 1940's. Here we aim to provide a wide range of building and farming supplies to our customers spread over the west of Ireland. We are a one stop shop for all your home, construction, farm and grocery needs all under the one roof.
We offer a variety of products from well known brands such as Paul&Vincent, Liffey mills, Stewarts, Lakeland, Target, Goulding, Rockwell, Kingspan etc.
We are constantly looking to update our stocks in all areas and would be delighted to hear from you if you are struggling to source an item we do not currently stock.
We provide a Delivery Service which aims to deliver great value, high quality goods to your doorstep with mininum fuss.
Here at Duanes we aim to provide the very highest levels of service and reliabilty. We strive for the best possible service and communication with all our customers at all times should there be any changes, delays or problems.
Here at Duanes you will find friendly , knowledgable staff ready to attend to all your building, DIY and farming needs.
Located in the Heart of Kiltulla which is 6miles from Athenry town.
5 mins from Exit 16 off the Galway-Dublin motorway.